E300 Series Mini-type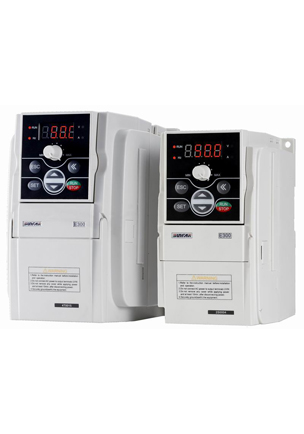 E300 Series Mini-type Integrated Universal Inverter is an extremely compact AC drive for machine makers in the power range from 0.25 kW to 3.7 kW.
Its architectural construction allows easy integration into environments of all kinds of light industry like textile, transmission etc. Up to 1000 Hz output frequency is suitable for various high speed applications, such as mill, engraving machine, centrifuge etc.
Features:
Power range: 0.25-3.7KW
Input voltage range: 220V±15%, 380V±15%
Output frequency: 0-1000 Hz
Small physical size
Side by side installation
Removable keypad and run without keypad
E300B series built-in standard RS485 and braking unit
Convenient maintenance and installation fan
Isolated cooling duct design to protect PCBs
Convenient for system integration
Application programming
Automatic voltage regulation: Automatically keep the output voltage stable when input voltage fluctuating